AETHEION's unique technology is in all its skincare products. An excellent choice for helping maintain vigorous and radiant skin. Healthy glowing skin is a confidence booster! Meet an innovative skincare line that nourishes the skin with essential minerals and vitamins, creating the vibrancy of youth.
AETHEION® is a brand based on years of research and development determining the importance of the "Ion" as to its name, "Energy of the Ion." The formulations reduce oxidative stress and cleanse the skin with a one-of-a-kind technology in skincare. In addition, the proprietary Redox Technology renews and regenerates skin cells by combating oxidative stress at a cellular level. The final touch is to get glowing skin.
The free radical theory of aging declares that organisms age because cells accumulate free radical damage over time. This damage can lead to numerous problems, including oxidative stress, which can damage cells and DNA. Antioxidants can reduce and limit oxidative damage by helping reverse and prevent aging effects.
AETHEION's formulas have a redox potential of 461.9 Units μV, a higher (reduce free radicals) oxidation reduction potential than anything known in the industry.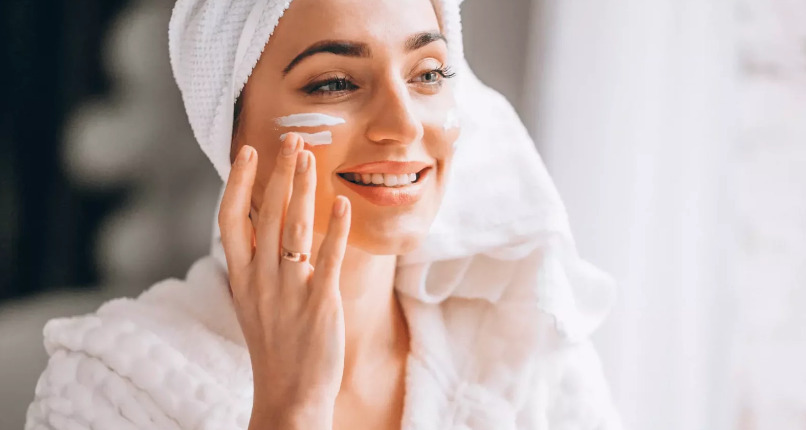 AETHEION®
What makes it work?
AETHEION has an ORAC value of 1040 mV. It means that it can bond with a lot of molecules, including O2-. The patent pending science uses a Hexa-agua ligand of Oxygen and Hydrogen to create a delivery system that carries free cationic Zinc/Copper SOD, Magnesium, Sulfur, and Ammine - a natural combination that bonds with other elements and transfers them to the cell.
The body needs the aid of antioxidants to prevent free radicals from stealing electrons from other molecules in the system. Hydrogen is the best antioxidant, teamed with vitamins A, C, and E, and other antioxidants - Glutathione and Beta Carotene; minerals such as Zinc, Copper, and Magnesium give potent power to the results AETHEION aims.
Superoxide dismutase (SOD) is an enzyme that helps break down harmful oxygen molecules in cells. The most common type in the human body is Zn/Cu SOD. AETHEION contains a 5/2 ratio of Zn+2 to Cu+2. These small cations work better than common minerals in other products.
The human skin does not get sufficient nutrition leaving it vulnerable to environmental stress, causing free radicals to damage the body. Applying AETHEION directly to the skin circumvents these problems. Zinc/Copper SOD is the free radical scavenger in human plasma.
When cells are healthy, the skin looks & feels more radiant and youthful. The benefits include reducing oxidation to help protect the skin from harmful free radicals. These radicals can damage collagen and elastin fibers, leading to premature aging.
The results are proven in a clinical study; providing the consumer with a 100% satisfaction guarantee makes AETHEION® a confident choice. Simply said, "Quintessential Beautification."
This effective skin treatment can provide abundant benefits to medical spa owners and practitioners looking for proven results to complement their practices. Some procedures expose the skin, such as micro-needling and microdermabrasion, to mention a few. AETHEION® can supplement as an aftercare treatment, enforcing the efficacy of the processes, resulting in happier clients and a booming business model.
AETHEION® comes in different formulations: professional, antiaging, nutritional, and sports. These different formulations and concentrations address all skin types. With this, AETHEION® is committed to helping people feel and look their best by nurturing a glowing complexion without harsh chemicals or invasive surgery.
The research, clinical study results, and satisfaction records back the effectiveness of AETHEION. Further investigation is ongoing to find other forms of applications that will provide overall skin health and wellness.
If there is a concern about skin imperfection, look no further. Reduce oxidation with nature & science for healthy & youthful-looking skin. Trust AETHEION! It's all the skin needs!
Give the gift of Health to yourself, your friends, your family, and your loved ones.
About ChemCream
ChemCream is an international distributor that believes beauty comes from the inside out. The company's dedication is to provide customers with the highest quality skin care products, using only their technology and safe science.
Their brands include AETHEION®, which targets specific skin concerns; 2+ Topicals®, a line of nutritional skincare products; and AniViva®, a cosmetics line for pets. ChemCream's products are made with the utmost care and attention to detail, using the finest ingredients.
Chemcream has the perfect solution for you.
I need it now; take me to aetheion.com
Media Contact
ChemCream
Phone: (720) 738-6364
Web: http://aetheion.com
newsroom: news.38digitalmarket.com
Disclaimer:
Any advice or guidelines revealed here are not even remotely a substitute for sound medical advice from a licensed healthcare provider. Make sure to consult with a professional physician before making any purchasing decision if you use medications or have concerns following the information and details shared above. Individual results may vary as the statements made regarding these products have not been evaluated by the Food and Drug Administration. The efficacy of these products has not been confirmed by FDA-approved research. These products are not intended to diagnose, treat, cure or prevent any disease.
*These statements have not been evaluated by the U.S. Food and Drug Administration. This product is not intended to cure or treat any disease.
Original Source of the original story >> AETHEION® a Proprietary Technology in Skincare for Healthy & Younger-Looking Skin
This content is published on behalf of the above source. Please contact them directly for any concern related to the above.
This press release may contain forward-looking statements. Forward-looking statements describe future expectations, plans, results, or strategies (including product offerings, regulatory plans and business plans) and may change without notice. You are cautioned that such statements are subject to a multitude of risks and uncertainties that could cause future circumstances, events, or results to differ materially from those projected in the forward-looking statements, including the risks that actual results may differ materially from those projected in the forward-looking statements.