Axela Care has officially announced it is further expanding its home care services into London and Surrey. The company's expansion will provide new career opportunities for care professionals seeking a new career challenge. Axela Care has a variety of roles to fill within the London and Surrey areas, including home carers, support workers, supervisors and managers.
As a leading provider of domiciliary care services in London and Surrey for adults aged 18 and older, the firm commands more than 60 years experience within the senior management team alone. The social care company provides trained home care workers and first class support workers, enabling its clients to continue living in their own home.
Residential care and home support services allow individuals to live independently, meaning they can often remain in their home environment for longer, providing familiarity and continuity. Axela Care knows how important it can be for clients to remain at home. Its care services are person-centred, putting the needs of each client first and promoting independence and privacy while offering the best service in domiciliary care possible.
The team accommodates the needs of clients by working on short or long-term care packages. Staff are available on set patterns and short notice to provide temporary cover for an individual's care needs, this provides many of the care professionals working for the company the Surrey and London home care job opportunities, working flexible hours to suit their personal commitments.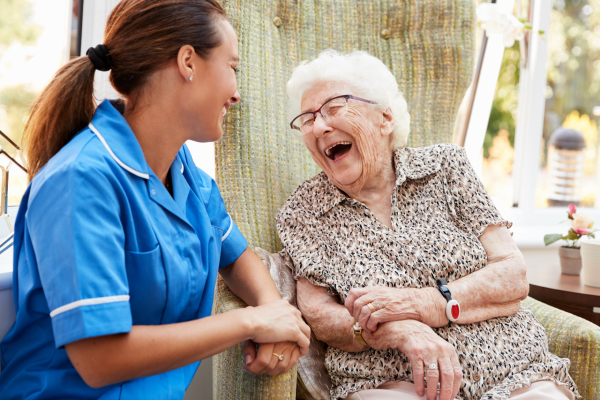 Axela Care Expands Home Care Services into London and Surrey
"The home care sector is an incredibly rewarding space," Nicholas Kelly, Axela Care, CEO and Pair My Care Founder, said. "Individuals not only grow as professionals but also in themselves."
Care professionals in the London and Surrey areas have the opportunity to work with a UK leader in home care. Individuals wanting to grow their careers can find exciting opportunities with the company as it expands into new locations.
Axela offers staff a comprehensive training programme and a fully-paid induction. Team members will have on-the-job support from Axela's senior home care team and can grow their careers with company assistance with formal accreditations.
The application process is open to experienced home care providers and individuals seeking a new career. The domiciliary care services sector is growing and more professionals are needed within the industry for flexible roles.
Axela Care manages 24-hour care and other professional care related services in the social care sector throughout London and Surrey. The company's expansion has created a need for new care professionals to join the team and continue Axela's high standard of care for clients.
Learn more about Axela Care's new career opportunities by visiting the company's official home care website.
Media Contact:Nicholas Kelly - CEOAxela Care Ltd
Publicist:Natalie KarrWoya Digital - Digital PR
Original Source of the original story >> Axela Care Expands Home Care Services into London and Surrey Offering Career Opportunities for Care Professionals
This content is published on behalf of the above source. Please contact them directly for any concern related to the above.
This press release may contain forward-looking statements. Forward-looking statements describe future expectations, plans, results, or strategies (including product offerings, regulatory plans and business plans) and may change without notice. You are cautioned that such statements are subject to a multitude of risks and uncertainties that could cause future circumstances, events, or results to differ materially from those projected in the forward-looking statements, including the risks that actual results may differ materially from those projected in the forward-looking statements.